Community Involvement
CURRY LAW GROUP, P.A. PROUDLY SUPPORTS
Kids Place | Trey Curry Foundation | Egypt Shrine

As reported in the Tampa Bay Times:
BRANDON — When their 20-year-old son died unexpectedly after a popular Brandon Rotary event, Clif and Terry Curry had a choice: Withdraw from the world and mourn the loss of their eldest son or turn outward and create a path to honor the life and spirit of Clifton "Trey" Curry III.
"Trey was a very giving person," Clif Curry said. "We wanted to do something for his memory that would last beyond flowers."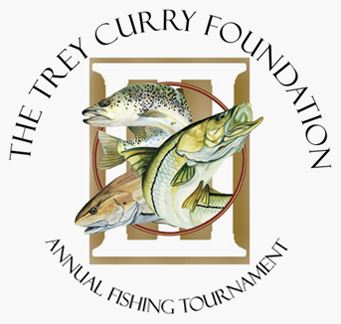 Almost immediately in the days after his death, the Currys knew they wanted to start a foundation in his name. Instead of sending flowers for the memorial, they encouraged friends and family to make donations. They determined the foundation's mission with ease. Trey possessed an effervescent personality and a passion for helping the underdog, but he also struggled in school and with learning disabilities. His parents said it made sense that a foundation dedicated in his name would strive to assist children in need. "He was always the one doing something for somebody else," Terry Curry said. "You know how some little kids bring home animals? Trey was always bringing home people and telling us, 'You need to do this for this person.' "
In the six years since his death, the foundation has awarded scholarships at Hillsborough Community College and supported organizations like the North Brandon YMCA, A Kid's Place of Brandon and the Sylvia Thomas Center. Tonight (May 2), for the fourth consecutive year, they will host Vine to Wine at the grand ballroom of the Regent. They will clink wine glasses, mingle with community members and raise money for A Kid's Place. And at some point in the night, whether during a toast or a private moment all their own, they will take time to remember their son who inspired it all.
The foundation provides financial assistance for children in need in Brandon and surrounding communities. Trey's sister, Mary Beth Curry, had experience with philanthropies and took on the role as executive director. When the foundation started, the family asked friends and their core donors what causes they should focus on. They enjoyed having the freedom to decide on their own and not having to present ideas to a board of directors for approval.
"We didn't want to fill needs that were already being met," Clif Curry said. "We focus on doing things where there's a gap in services and there's no one around to fill it." Dede Grundel, executive director of Friends of Joshua House and board member of A Kid's Place, started Vine to Wine to benefit A Kid's Place, a shelter in Brandon for children who have been removed from their homes because of abuse, abandonment or neglect. Grundel ran the event for three years before handing it off to the foundation in 2011. "They are wine enthusiasts, and they really were able to take it to a whole other level," Grundel said. "They were able to escalate it and have done a great job with it." The foundation has raised about half the money so far for a $400,000 pledge it made to the shelter. "We never imagined we'd be involved with something of that magnitude," Clif Curry said.
Though Vine to Wine had been around for a couple of years, they worked to reinvent it and draw more donors. They moved the fledgling event to the Regent and tripled attendance in the first year. Each year, they try to amp it up. Sometimes it's big changes: new vendors or adding beer to the event. Other times it's smaller details, such as a new design for the invitations. "Like every event, if you don't change it and improve it, it goes sour," Mary Beth Curry said.
Deciding what to do with a child's room after death is a difficult decision, one made more complicated when it is also where his body was found. Six years have passed since Trey Curry was found dead in his bedroom, yet his parents are still sorting through the room. Authorities say he fell out of bed after a night out with his father that began at the Rotary's Wild Game Night. Eventually, the bedroom will be an exercise room, his mom said, but converting it is a process.
Terry Curry waits until she has spurts of energy and the necessary emotional strength to go into the room where her son grew up so she can sort through the possessions and memories. "We joined a horrible club that is parents who have lost a child," Clif Curry said. "We started counseling right away to know what to expect and to know we're not crazy." Trey's death caused them to become more protective of their other children, Terry Curry said. She installed a GPS in the car of her younger son, Colton, and she worries when she goes long periods without hearing from her kids. "You tend to smother your other children," she said. "You need to know everyone's okay." Grundel said it's clear to her and others in the community of philanthropists that the Currys are a strongly bonded family. Even though their children are now adults, the family is always together, whether it's on vacations or planning events for the foundation to honor Trey. "They took something tragic and they really turned it into something triumphant," Grundel said of the foundation. "They really are about pulling up their bootstraps and getting out there and making something positive." Terry Curry said they were adamant that they would not be one of those families torn apart by the loss of a child. Many times the stress of such a traumatic event leads to divorce. But Clif Curry said their family became even closer after Trey's death. "You do one of two things," he said. "You either gather the wagons and the troops and get really tight or you let it fall apart and lose it all."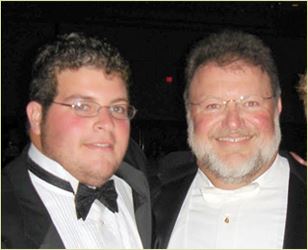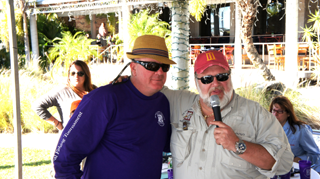 Get a head start by viewing the informational material provided on this site to help you become more familiar with the legal process and what information you need to provide. Then as an educated client, you can choose our legal experienced and determined attorneys who will fight to resolve the issue in your favor.